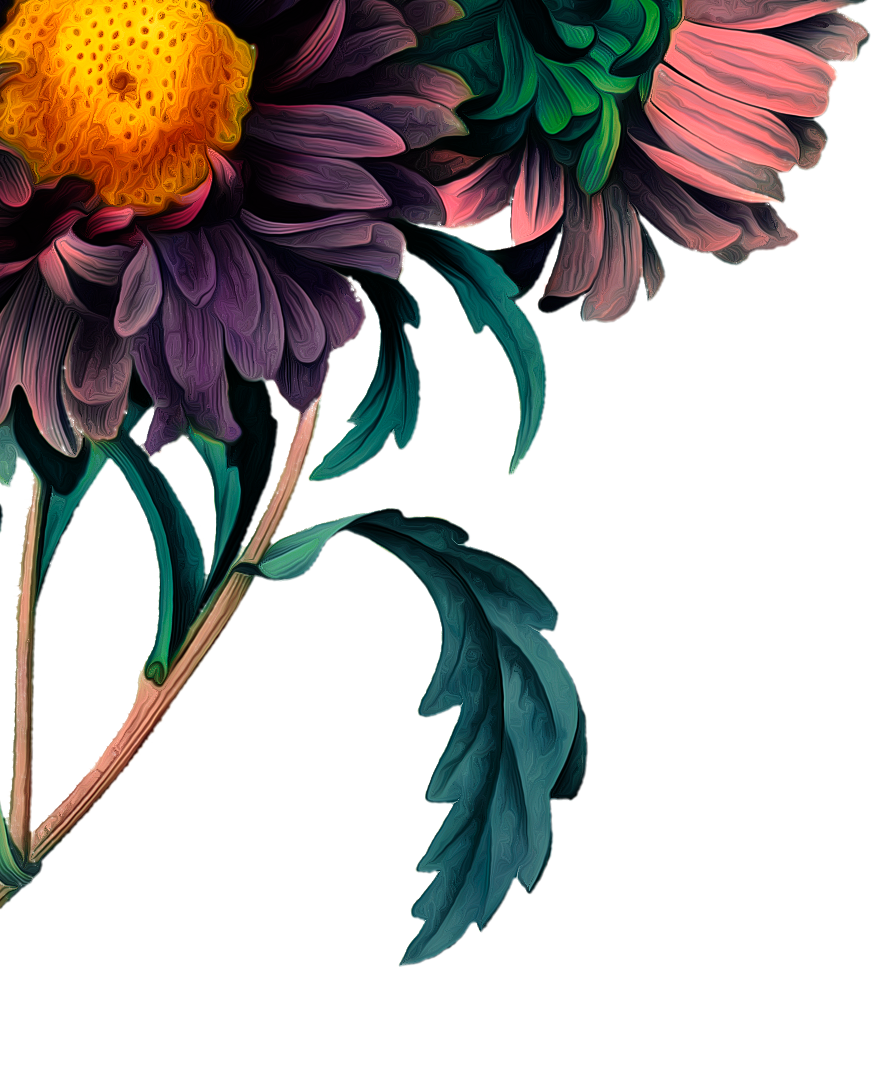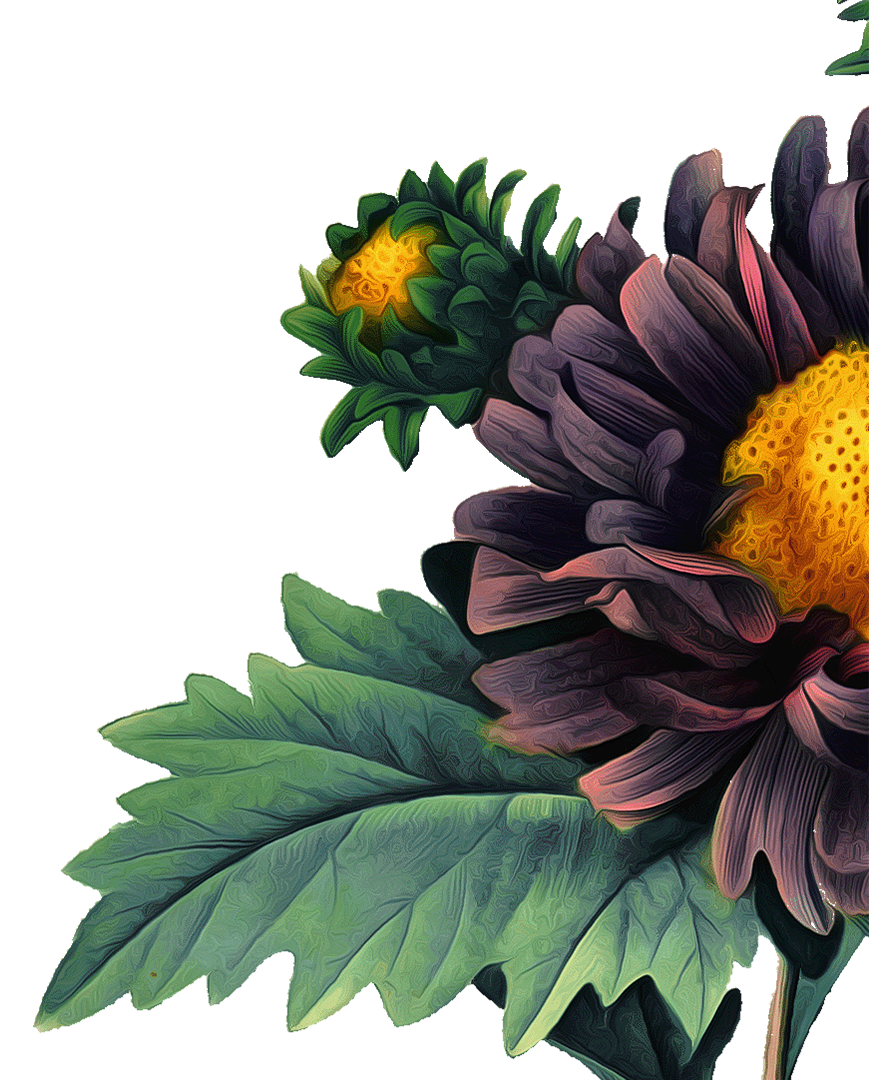 Meet Rose
The

TreeGin

Story

& Félicité
In March 2020, Rose, a distiller who is always on the lookout for the latest trends and new tastes, was caught out by lockdown. She had gone off to recharge her batteries, in search of inspiration to create a recipe for a new gin combining tradition and innovation, able to satisfy the most demanding connoisseurs and make every occasion something special. So there she was, stuck in the small village where she was born in the south of Belgium, somewhere between the Ardennes and the Fagnes.
Alone in this land of legends and mysteries, where nutons (elves) and macrales (witches) still live in the imagination of the locals, she was missing her active lifestyle, as well as her friends and the evenings out with them. Fortunately, in the family estate of Les Trois Arbres, Rose could forget about being isolated because she was in a superb garden full of flowers and smells. In this magical place, on the edge of the great Ardennes forest, she rediscovered her origins and nature itself, the bountifulness and beauty of which never ceased to captivate her.
But Rose was not as alone as she thought. Her elderly neighbour Félicité, nicknamed 'Citée', an expert in traditional medicine and liqueur distillation, watched with mischievous eyes as the young city girl tried to reconnect with the land of her heart and the age-old secrets of botanical harmony.
Half-healer, half-herbalist, but a woman of character in her own right, 'Citée is renowned for her knowledge of the plants and roots of the region and beyond. It is rumoured in the village that she is descended from a long line of home distillers who have never been caught red-handed. It's a story that makes the old lady smile, and she's careful not to deny the reputation, because, myth or reality, 'Citée has no equal when it comes to preparing homemade peket (brandy) and liqueurs, the recipes for which she guards jealously.
Charmed by Rose's sincerity and love of nature and her profession, 'Citée decided to help the young woman in her quest for the perfect drink to bring everyone together, be it in the intimacy of a cosy lounge or the frenzy of the wildest parties. At first, Rose was a little surprised by her encounters with the old lady, who took pleasure in popping up as if by magic at the most unexpected moments. Soon, however, she realised that, behind 'Citée's somewhat brusque manner, lay great generosity and a genuine desire to share her knowledge.
During that endless summer, an enchanted period where time seemed to stand still, the young city-dweller and the guardian of tradition gradually became friends. Little by little, an unlikely friendship developed, magnified by the garden at Les Trois Arbres, where 'Citée passed her finest recipes on to Rose. Then it was up to her to share them with others...
Laughter often erupted from the old Ardennes woman's kitchen - a genuine laboratory of taste, where Rose, fascinated by this ancestral knowledge, worked under the expert eye of 'Citée to improve and modernise the recipes, in search of the perfect gin.
One day, after much trial and error, and with a little trepidation, Rose handed the result of their work to 'Citée. The old lady sniffed the contents of her glass, played the light through the brew and finally moistened her lips with anticipation. A smile then lit up her face. "You've done well," she said simply, looking tenderly at the young woman.
From this unlikely collaboration between these two women, who were so different in so many ways, was born Tree, a new kind of gin, a symbol of resilience that goes beyond appearances and brings together everyone who likes to share unique, special moments in small groups, or be in the thick of the action. Don't let its pleasant, alcohol-free taste fool you: Tree is an authentic, modern gin. It is a reflection of its creators and the region in which it was born - traditional and rebellious; gentle, yet powerful; whimsical, yet balanced; fine, yet explosive; delicate, yet with a strong personality. In short, free and boundless. Tree Gin is delighted to share this unique recipe with you and all those who enjoy spending unforgettable moments together. Thank you for everything, 'Citée.